When you're a lunch blogger, sometimes you start with the accessories and build from there.  Think of it as an artist with a new set of paint brushes.  You just want to USE them, doesn't matter what for.
I have two of those in there.  First the carrot container/  It's an Easter Egg container, but I just love it.  It's so darn cute!
The second, is the mini doughnut.  Made from scratch and baked in a mini doughnut pan.  I don't often include deserts in KCs school lunches.  But there are occasional exceptions.  I was inspired by Corey at Family Fresh Meals.
I really do enjoy doing this.  I wouldn't still be doing it after three years if I didn't.  It's fun.  It's my hobby.  And I love that it's good for my kids too!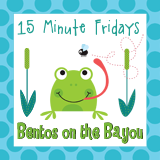 Related posts: