I'm very excited t' be a part o' me first blog hop. Nay just any blog hop – but a treasure hunt! Aye, thar be a REAL treasure at th' end. Can ye follow th' map t' find it?
Every Blogger Buccaneer in this here Hop has a piece o' th' treasure map. A map t' a bento booty treasure – a GIVEAWAY! YAR!
As ye journey through th' hop, collect th' clues an' numbers an' put them in th' right order t' find out where t' enter!
Ye probably be need'n someth'n t' write wi', cause thar be 39 scurvy pirates runn'n amok wi' 39 pieces o' th' map t' collect!
Plunder all 39 pieces an' solve thar puzzle, an' ye will have TWO chances t' win some pirate booty! Arr!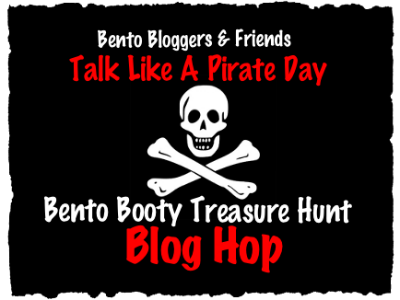 ARRRR!  GOOD LUCK !
Related posts: